Everything You Need to Know About Travelling to the Caribbean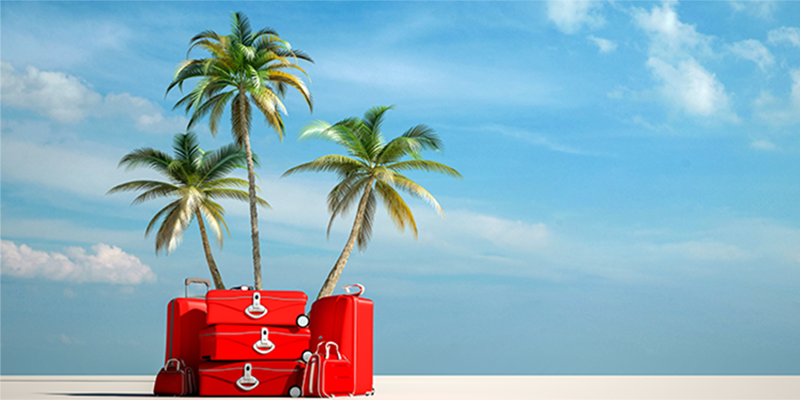 Known for its consistent tropical climate, wide selection of amazing white-sand beaches, and world-class resorts and accommodations, the Caribbean is one of the most popular holiday destinations in the world.
Home to more than 700 distinct islands, each possessing their own unique charm and appeal—from breathtaking beaches and rich and vibrant local cultures to diverse and exotic cuisines—there are countless reasons to visit the Caribbean.
Here's everything you need to know about travelling to the Caribbean.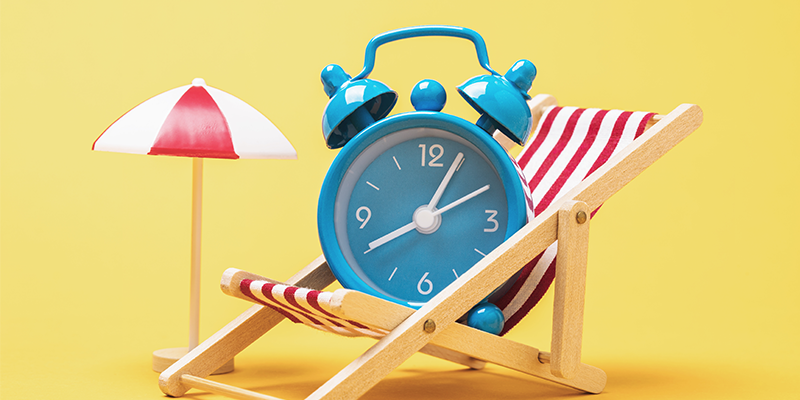 The Best Time to Travel
When planning your Caribbean adventure, it's imperative you determine the best time to schedule your visit, and that means considering factors such as weather, pricing, crowd sizes, and more.
Weather
With predictable tropical climates and year-round temperatures typically ranging between 75 and 85 degrees Fahrenheit, the Caribbean nearly always feels like summer, which is a large part of its appeal for holiday-goers.
The best weather at the most popular destinations is late fall and early spring, between December and April. Temperatures tend to be cooler, with average highs around 80 degrees Fahrenheit, and there's far less humidity.
Weather varies among the islands, typically correlating to their locations in the Caribbean Sea. The southern islands, for example—including Antigua, Aruba, and Barbados—tend to be notably hotter and experience hurricanes less frequently. Those in the north such as Cuba, Jamaica, and the Dominican Republic are relatively cooler and more prone to heavier storms and occasional hurricanes.
Before booking your trip, monitor conditions ahead of time so you won't be caught off guard by unwelcome weather.
Tourism & Prices
Caribbean travel demand can have a huge impact on your experience, influencing hotel availability and crowd sizes, as well as airfare and accommodations prices. Knowing which travel season better suits your needs is an important consideration in finding the optimal time to book.
The high season for tourism runs from mid-December through April, giving holiday-goers a tropical refuge from the bitter cold of winter. These peak travel months encapsulating the Christmas, New Year, and Easter holidays boast fantastic weather, characterised by little rainfall and warm, comfortable temperatures. The most popular travel period throughout the region, expect larger crowd sizes and potentially higher rates for airfare, hotels, and more.
The low season from June to November is hotter, more humid, and poses greater risk of rain and severe storms. For those seeking a less expensive and less crowded stay, this may be a good time to book, with the lowest rates generally available between September and October, right before the holiday rush.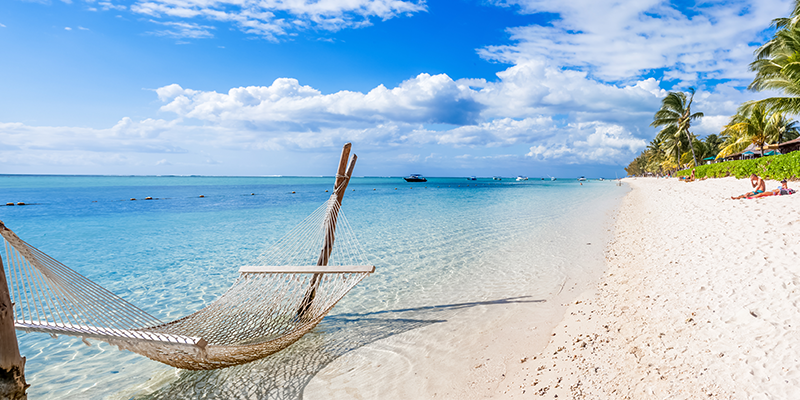 Travelling to (& Between) the Caribbean Islands
The Caribbean is easily accessible to travellers from all over the world, with international airports and ports across many of the most popular.
The Caribbean is easily accessible to travellers from all over the world, with international airports and ports across many of the most popular.
If you're planning to travel by air, you're in luck. There are plenty of direct and connecting flights from the United States and Europe to islands throughout the Caribbean, with a number of major airlines providing direct service. These include American Airlines, Delta, United Airlines, JetBlue, Southwest Airlines, and more.
The Caribbean also represents one of the most popular destinations for cruise vacations, with more than 200 cruise ships sailing the region every year, including Carnival Cruise Line, Norwegian Cruise Line, Disney Cruise Line, Royal Caribbean International, Seabourn Cruise Line, and more. There's no shortage of Caribbean itineraries!
Whether you're seeking non-stop flights from the East Coast to the Caribbean, or a leisurely sea adventure, you'll have plenty of options!
Travelling Between the Islands
If you want to venture between islands, you'll have several choices:
There are inexpensive ferries, but with no unified system in the region, you'll have to search for connections between the islands.
Some travellers hire chartered yachts to travel between the islands, and while this may cost more, there is much more autonomy—with the ability to sail from port to port and set your own itinerary.
There are also a large number of fast and inexpensive, daily, inter-island flights, with some of the more remote islands only served via other Caribbean destinations.
Travelling Around the Islands
The most convenient method of transportation for getting around individual islands is by car.
Travellers can either rent a vehicle or use public transportation—the most common, bus and shuttle services. Most islands also have taxi services located near airports and hotels, with select resorts even offering transportation services of their own for their guests.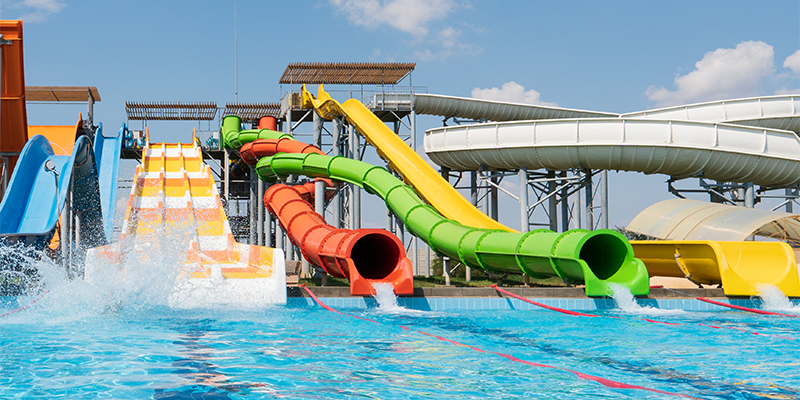 Best Destinations & Activities for Every Type of Traveller
The Caribbean Islands have something to satisfy every type of traveller, with plenty of fun-in-the-sun activities, glorious vistas, beautiful beaches, and so much more. Whether you're looking to take a relaxing solo trip, romantic getaway, or an adventure-packed family vacation, there's a perfect Caribbean island for you.
Family Vacations
If you're seeking a family-friendly island excursion, you can find everything you'll need to have fun with the kids in the Bahamas.
With plenty of water-based activities available for all ages, kids can have fun on the Pirate's Cove Zipline and Water Park on Grand Bahama, where they can soar through the air before swimming or relaxing by the beach.
Aquaventure at the Atlantis Hotel on Paradise Island boasts nine water slides and various other fun water activities. Families can also enjoy the Pirates of Nassau, an interactive educational experience in the heart of Nassau, where the whole family can learn about the history of smuggling and piracy.
The U.S. Virgin Islands hosts a variety of fun and exciting options for families. Go ziplining and hiking through the jungle on St. Thomas, or if you want to experience marine life, head to Coral World Ocean Park, a self-professed "indoor-outdoor aquarium" also located on St. Thomas.
The Dominican Republic is home to the Nickelodeon Resort in Punta Cana, an all-inclusive destination full of kid-friendly activities including movies, magic shows, dance parties, musical performances, character meets, a kids programme, waterpark, and more.
When it comes to
family-friendly destinations
, you can find just what you're looking for in the Caribbean.
Couples & Romantic Getaways
There are few romantic holiday destinations more beautiful or unforgettable than the Caribbean Islands.
St. Lucia provides the perfect setting for scenic and romantic escapades. The island boasts extraordinary volcanic peaks, crystal-clear waters for swimming and snorkeling, and picturesque hiking trails for those who enjoy the outdoors.
The Jade Mountain Resort is one of the best romantic holiday resorts on the island, home to a wide array of couples-centric amenities including restaurants, bars, boutiques, art galleries, and much more. A wide variety of exclusive spa services can be enjoyed in the privacy of intimate sanctuaries, or at Kai en Ciel, Jade Mountain's boutique spa and fitness studio. The resort also features dedicated butler services and free, daily yoga classes for truly unforgettable experiences.
A favourite among couples, Turks and Caicos has plenty to offer for those seeking more intimate settings. With abundant wellness and relaxation services,
Parrot Cay
may be just the island resort for you. This 74-room oasis is located on a private cay, and features the world-renowned Shambhala Spa, as well as an extensive health-focused restaurant menu, and personal trainers on call.
With bountiful natural wonders and a wide selection of romantic activities, Grenada is another favourite destination for romance seekers, particularly for weddings and honeymoons. Sporting idyllic beaches and an
absolutely gorgeous
coastline, the island is home to some of the best nature and adventure activities in the Caribbean.
Cheque
out the luxurious hillside spa
Mount Cinnamon Resort
, providing rejuvenating experiences, as well as a wide range of sailing and watersports activities.
Singles & Solo Retreats
Some of the best holiday destinations for singles can be found in the Caribbean, whether you're looking to engage in some relaxing solo travel, or party.
Puerto Rico is home to plenty of bars, nightclubs, restaurants, live music, beaches, world-class museums, rum tours, jungle hiking, and more—providing ample opportunities to dance and celebrate like a true islander. The fun-filled and luxurious La Concha Resort in Condado offers stylish amenities and breathtaking ocean views. Visitors can enjoy island cocktails while lounging by the sea—all without venturing far from the energetic district.
The Dominican Republic is also a phenomenal destination for a singles holiday. With its pristine beaches and lively nightlife, travellers can mingle, relax, or dance the night away. The Barcelo Bavaro Beach Adults-Only Resort in Punta Cana is one of the premier singles destinations in the D.R. Part of a complex of multiple resorts, it has activities and amenities to suit every traveler's needs. This exclusive hotel features spacious rooms with seaside views along Bavaro Beach—an ideal romantic getaway!
For solo travellers craving rest, relaxation, and an escape, the
Sunset at the Palms Resort
in Negril, Jamaica is
the spot.
This secluded paradise resort features 85 treehouse-style rooms and welcomes travellers to enjoy beautiful hiking trails, natural wonders, and the
best
of Jamaican nightlife!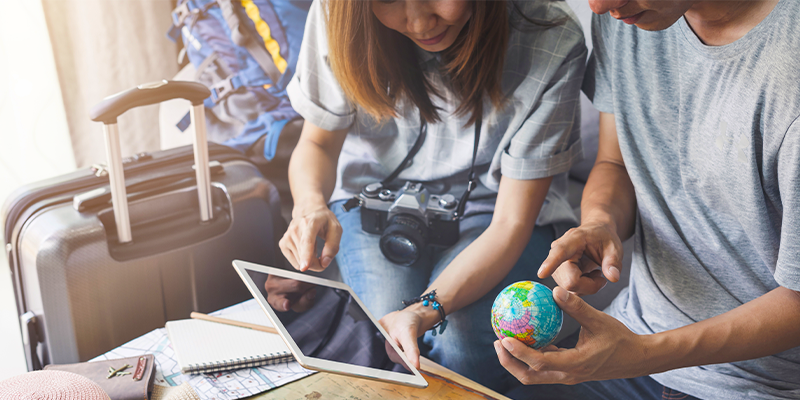 Best Way To Plan Your Caribbean Vacation
With so many islands, activities, and accommodations, it can be incredibly difficult to identify and chart out the best.
That's why the easiest way to plan your Caribbean vacation is by working with the right travel advisor. This experienced expert will help determine the ideal islands for your stay, time to book your trip, how to get the most out of your visit while staying within budget, and much more.
The best travel advisor for your Caribbean vacation possesses extensive firsthand knowledge of the region, and access to exclusive rates, packages, and upgrades that add extra value.
In other words, you want to enlist an InteleTravel Advisor!
Our experienced team stays up-to-date on all the things you need to know to have the best stay possible—from the latest trends and openings to special deals to save you money every step of your journey. To begin arranging your next Caribbean excursion, contact an InteleTravel Advisor today!